The Superyacht Group sets sail with NetSuite cloud to super-charge business growth and improve operational efficiency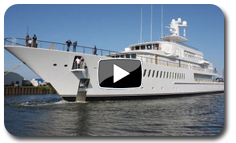 LONDON, April 23, 2012—NetSuite Inc. (NYSE: N), the industry's leading provider of cloud-based financials / ERP software suites, today announced that The Superyacht Group has consolidated its sales, marketing and financial operations on NetSuite. By eliminating inefficient point solutions such as QuickBooks and Filemaker Pro, The Superyacht Group has refined its processes across its separate business departments — magazine and website publishing, event hosting, marketing consultancy and creative services — into one central system, providing accurate, real-time financial and customer information and aiding in substantial year-over-year growth from 2009 onward. With NetSuite's cloud solution at the nucleus of its operations, The Superyacht Group has been able to expand into three new market segments.
NetSuite has also enabled The Superyacht Group to reap the benefits of rapid international growth, increased productivity and more efficient business processes. "NetSuite has transformed how we run our business. By taking the suite approach and integrating our core operations into one system, we're able to identify business trends faster and better measure how we're performing against targets. As a result of the efficiencies created by NetSuite, we've also increased our revenues by roughly 20 percent, simply because our salespeople can handle a greater volume of leads," said Pedro Müller, Strategy Director at The Superyacht Group. "In addition, we now get invoices out in minutes, compared to weeks, and we cut our receivables backlog by 70 percent thanks to improvements to our financial processes. The productivity of our sales representatives has increased by as much as 80 percent due to NetSuite."
Today, more than 12,000 companies and subsidiaries depend on NetSuite to run complex, mission-critical business processes globally in the cloud. Since its inception in 1998, NetSuite has established itself as the leading provider of enterprise-class cloud ERP systems for divisions of large enterprises and mid-sized organisations seeking to upgrade their antiquated client/server ERP systems. NetSuite excels at streamlining business operations as demonstrated in a recent Gartner study naming NetSuite as the fastest growing top 10 financial management systems vendor in the world. NetSuite continues its success in delivering the best cloud ERP/financials suites to businesses around the world, enabling them to lower IT costs significantly while increasing productivity, as the global adoption of the cloud is accelerating.
Follow NetSuite's Cloud blog, NetSuite's Facebook page and @NetSuiteEMEA Twitter handle for real-time updates.
For more information about NetSuite, please visit www.netsuite.co.uk.
NOTE: NetSuite and the NetSuite logo are service marks of NetSuite Inc. Third-party trademarks mentioned are the property of their respective owners. The use of the word partner does not imply a partnership relationship between NetSuite and any other company.