Guaranteed, proven availability
What is NetSuite Availability?
NetSuite availability is achieved through an enterprise-grade redundant infrastructure and proven processes, that deliver availability averaging 99.96% over recent years — backed by a strong Service Level Commitment (SLC). NetSuite availability is maximised by operating multiple geographically separate data centres, employing data replication and disaster recovery, to ensure NetSuite is available whenever you need it.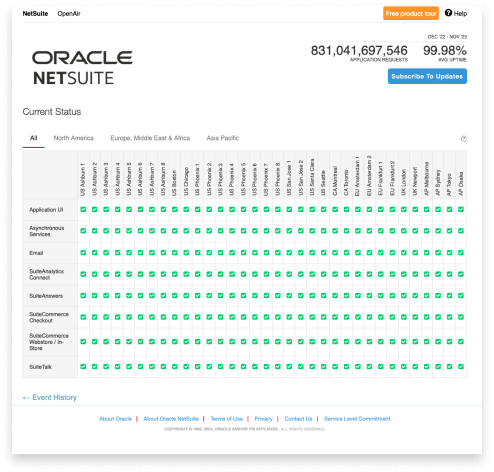 ---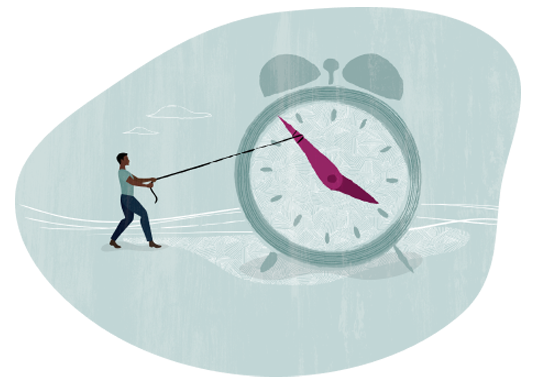 Guaranteed Availability
NetSuite is committed to providing its customers with a consistently available, always-on experience and backs that promise up with a 99.7% Service Level Commitment.
The company could have handled the growth without an ERP system, but we would have been forced to hire a lot more people.
NetSuite Availability Benefits
---
NetSuite Availability Features
NetSuite delivers proven, guaranteed availability to run your business. Enterprise-grade, redundant infrastructure and processes provide a proven track record of world-class availability, backed by a strong Service Level Commitment.
Service Level Commitment
The NetSuite SLC guarantees a 99.7% availability (outside scheduled service windows) for the NetSuite service. A credit is available if NetSuite does not deliver on its SLC promise. A publicly available status page displays system status at all times, including quantitative availability metrics as well as up-to-the-minute announcements during disruptions.
Data Centres
Oracle NetSuite maximises service availability by operating in multiple, geographically separate data centres with advanced data management capabilities. Data centre redundancy practices include data mirroring, disaster recovery and failover.
Hosting Operations Team
A global team of dedicated operations personnel proactively monitors the health of the entire system, with industry-leading alert and trend-based tools, designed to identify and resolve events before they impact the live site. This team provides 24x7 worldwide coverage to respond to any incident with automated recovery procedures, where possible, while establishing communications and regular updates during service-impacting events.
Network Design
The network was built to exceed data centre standards worldwide for availability, integrity, and confidentiality. The network design ensures reliable connectivity and maximum availability with no single-point data transmission bottlenecks to or from the data centre. Finally, NetSuite uses a Content Delivery Network (CDN) to enhance reliability and protect against denial-of-service attacks.
Resources
Data Sheets
Access specifications, features and benefits of NetSuite infrastructure.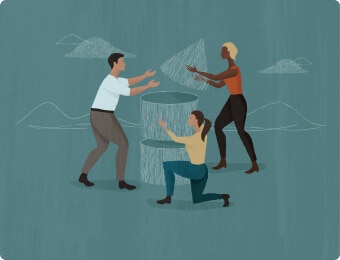 Essential Learning
Discover best practices and learn more about infrastructure from beginner to advanced levels.