Close faster by automating account reconciliations and transaction matching
What is NetSuite Account Reconciliation Software?
NetSuite Account Reconciliation software automates general ledger account reconciliations, including bank reconciliations, credit card matching, intercompany transactions, account receivables and payables, and invoice-to-PO matching, all in one centralised workspace. With NetSuite Account Reconciliation, errors and manual ticking and tying are removed so accounting teams can focus on exceptions, high-risk reconciliations, and other strategic work.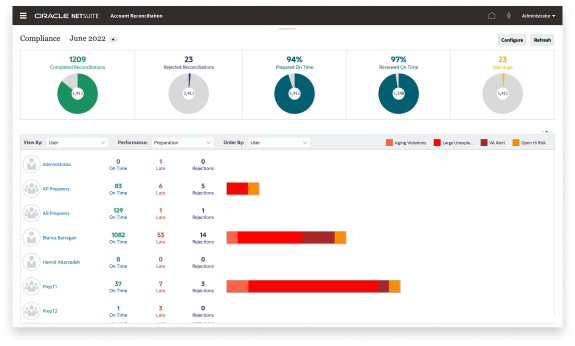 ---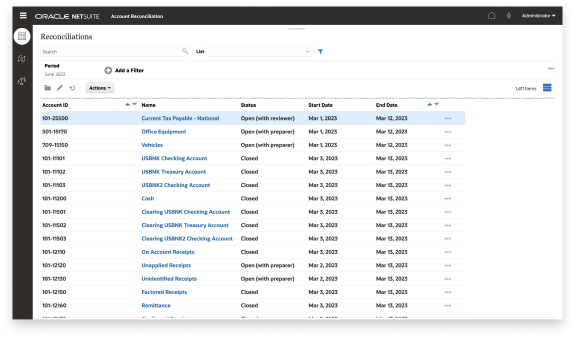 Automate and Standardise Your Reconciliation Process
Eliminate time spent downloading data from source systems, aggregating details in spreadsheets, manually reviewing account balances, and using complex formulas to match and reconcile.
---
With NetSuite Account Reconciliation, we will no longer have to do manual balance sheet recons in Excel which often cause delays, errors and headaches in our close process.
NetSuite Account Reconciliation Software Benefits
---
NetSuite Account Reconciliation Software Features
Work directly with NetSuite general ledger (GL) entries to automatically match transactions and reconcile line items, ensuring data integrity, accuracy, and accessibility.
Reconciliation Compliance
Ensure accounts are properly reconciled using the correct format, with complete justification and logic behind any adjusting entries. Keep the entire team on track with an approval workflow that captures evidence of signoffs and email notifications.
Automate reconciliations. Direct integration with NetSuite transactions allows you to further automate reconciliations for bank accounts, credit card transactions, intercompany transactions, accounts payable, accounts receivable, and similar accounts. The ability to drill back to NetSuite allows accountants to easily address any reconciling items.
Flexible formats and templates. Get started quickly using prebuilt formats based on best practices or create custom formats to address your unique requirements.
Audit support and compliance. A secure document repository that ensures reconciliations are not altered or lost provides global auditability. Evidence for reconciliations is audited and logged in the application to meet your compliance needs.
Flux analysis. Provides an explanation for balance changes over a given time period, whether it's a month-over-month, quarter-over-quarter, or year-over-year comparison.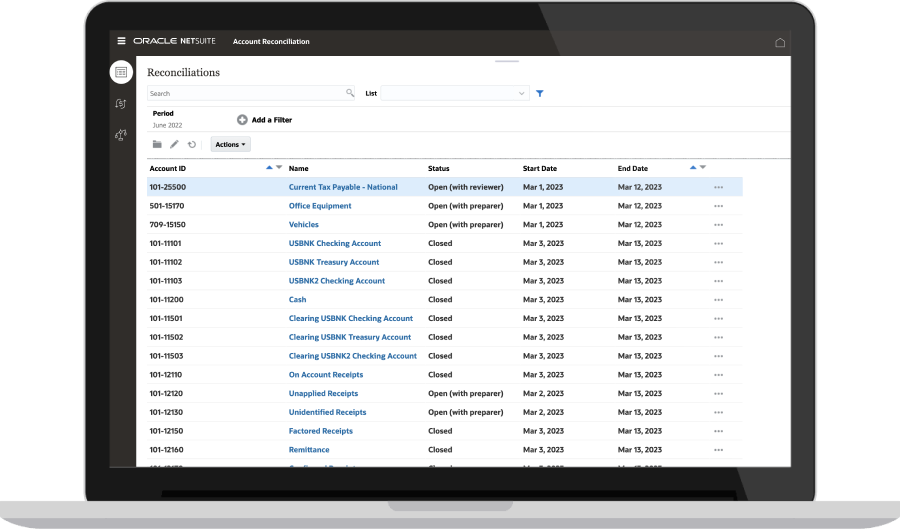 Transaction Matching
Automate transaction matching to support balance comparison reconciliation processes, including intercompany, subledger, credit card, and bank reconciliations. Operational and compliance dashboards show which reconciliations are complete, open, or late and list the responsible party as well as variance details and commentary.
High-volume transactional reconciliations. The auto-match engine matches millions of transactions in minutes and directly integrates with period-end reconciliations.
Auto-suggested matching. The intelligent auto-match feature speeds up the transaction-matching process by suggesting matches that you can accept or discard.
Matching rules. Create flexible matching rules for individual transactions or groups of transactions, such as one-to-one, many-to-one, and many-to-many matches.
Complex reconciliations. Unlimited data sources and unlimited attributes per data source can be defined to support the most complex reconciliations.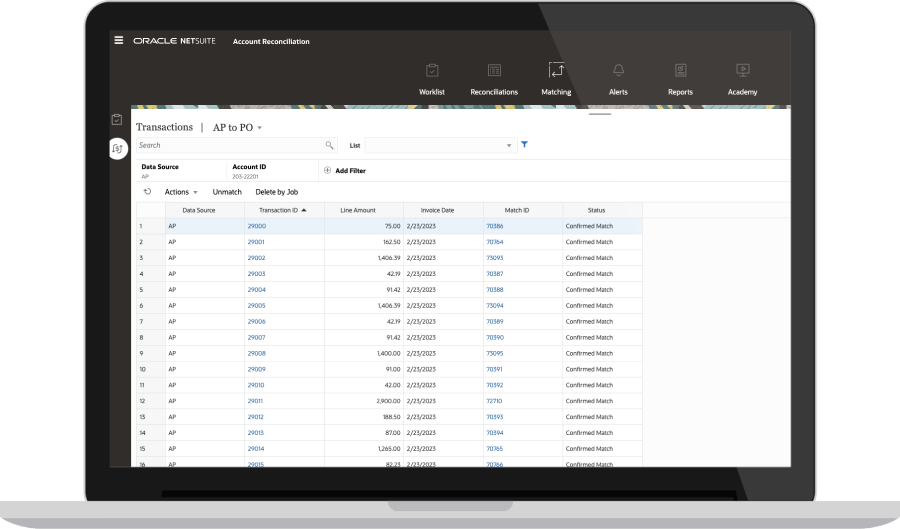 Close Management
Close your books faster and with more accuracy by managing and monitoring every aspect of the close process.
Schedule. Assign tasks and ensure they are executed in the proper sequence.
Monitor. Access the status of every close task and its dependencies from a single dashboard, with the ability to drill down by user to identify any potential bottlenecks.
Workflow. Prebuilt customisable workflows simplify the close process, automating tasks such as task assignments, data validation, approval routing, and notifications.
Automated Calendars. Calendars automatically roll forward from the prior-year reporting, eliminating the need for manual adjustments.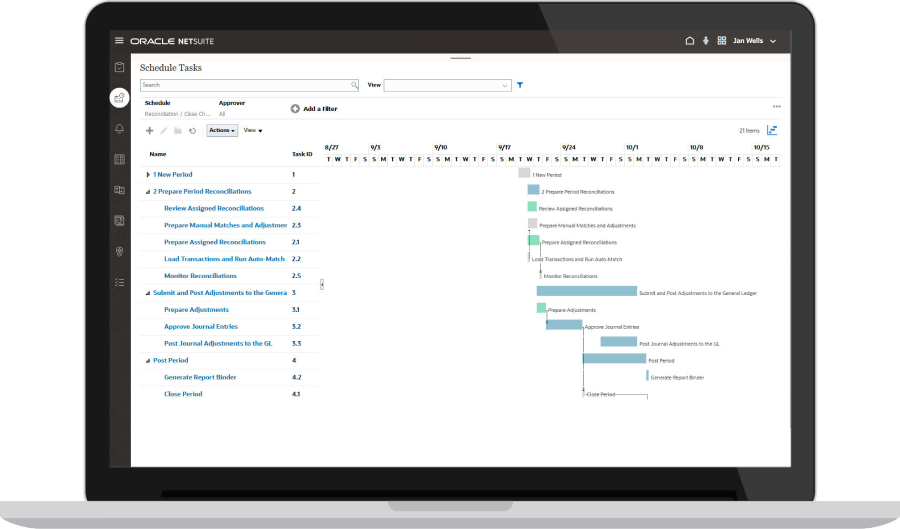 Challenges NetSuite Account Reconciliation Software Solves
---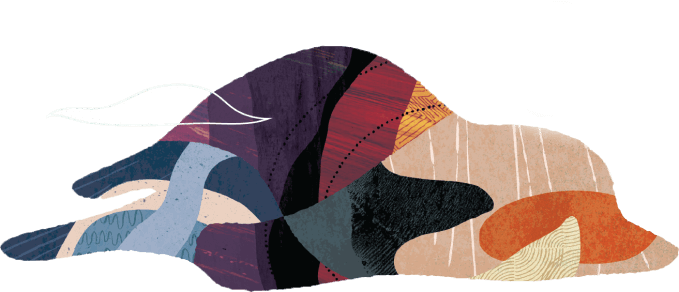 How Much Does NetSuite Account Reconciliation Cost?
Companies of every size, from pre-revenue startups to fast-growing businesses, have made the move to NetSuite. Looking for a better way to run your business but wondering about the cost?
Users subscribe to NetSuite for an annual license fee. Your license is made up of three main components: core platform, optional modules, and number of users. There is also a one-time implementation fee for initial setup. As your business grows, you can easily activate new modules and add users — that's the beauty of cloud software.
NetSuite Account Reconciliation software is available as an add-on module.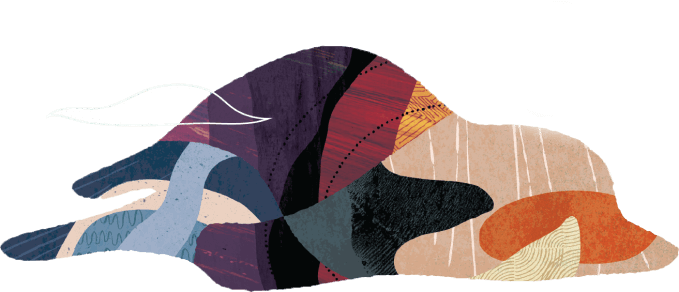 Resources
Data Sheets
Access specifications, features, and benefits of NetSuite Account Reconciliation.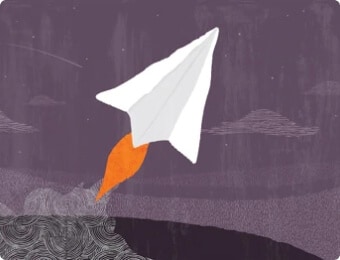 Guides & Blogs
Go deep into topics around account reconciliation.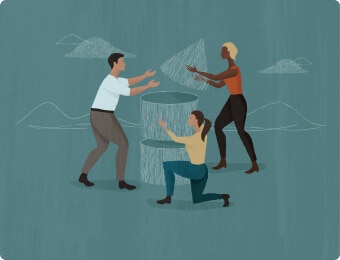 Essential Insights
Discover best practices and learn more about account reconciliation from beginner to advanced levels.