Embedded business intelligence
What is NetSuite SuiteAnalytics Reporting & Dashboards?
NetSuite SuiteAnalytics reporting and dashboard solution provides built-in, real-time reporting, searches, key performance indicators (KPIs) and dashboards. With embedded analytics, companies can perform actionable analysis and gain meaningful operational and financial insights into company performance across multiple departments and teams. Be confident that decisions are backed by accurate and timely information. Better yet, when used properly, analytics enable businesses to recognise patterns that can predict — and guide decision-makers toward — the best possible outcomes.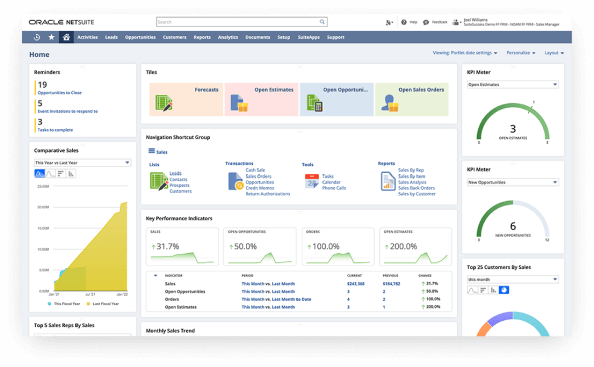 ---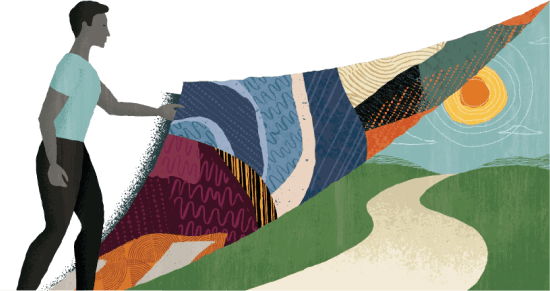 Easily Access Your Data
Embedded analytics with industry-leading reports are built into the suite. Reports are easily customisable for nearly all transaction types to help you get more value, faster, from your ERP data.
---
Better Business Performance Measurement
By leveraging prebuilt, industry-leading KPIs, dashboards and analytics, decision-makers can find new ways to boost business performance — without programming.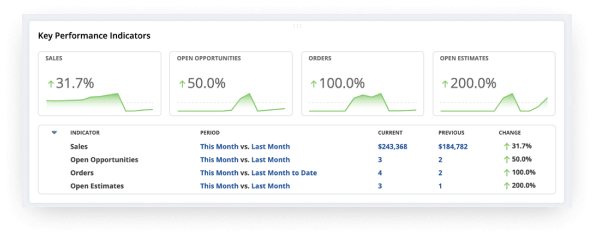 ---
There have been immediate benefits, because obviously we now have greater visibility [than we did in Excel]. For example, when I log in daily, I have my NetSuite dashboard customised to what I need to view.
NetSuite Reporting & Dashboards Benefits
---
NetSuite Reporting & Dashboards Features
---
Get real-time insights into company performance across all business functions, from summaries to individual transactions.
Dashboards
Role-based dashboards boost productivity by displaying actionable insights in the form of KPIs, reminders, tasks and visual report snapshots. Flexible drag-and-drop customisation options further personalise the experience.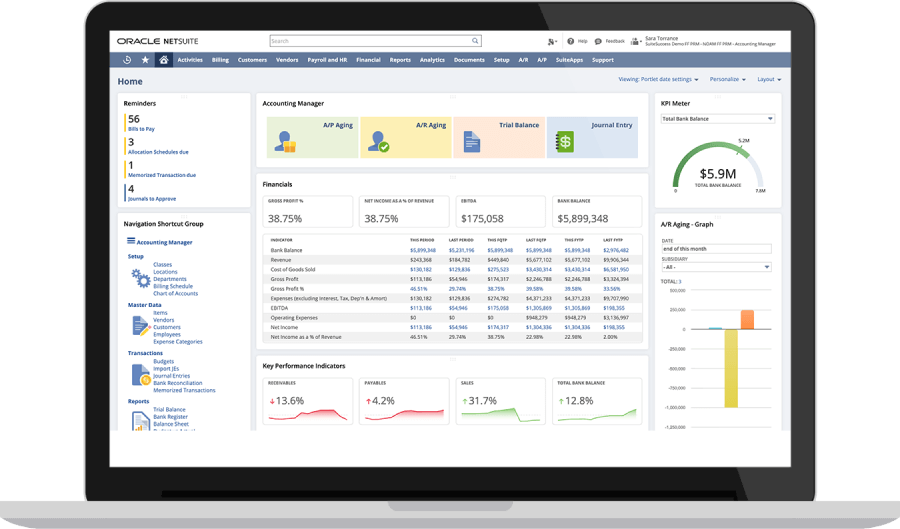 Reports
Prebuilt, easily customisable reports provide insights into financial and operational information. Drill-down capabilities help business users quickly and easily move from a summary level to greater detail and access real-time information to proactively manage for better results. Automate data delivery to both NetSuite and non-NetSuite users with report and search scheduling.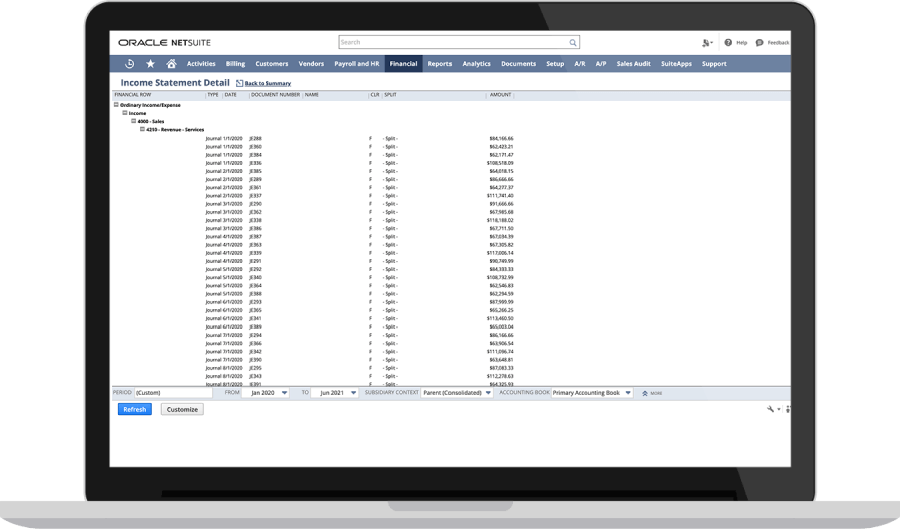 Key Performance Indicators (KPIs)
KPIs are a powerful way to present business-critical information at a glance, saving valuable time for users. Fully customisable KPIs can be easily added to any dashboard to improve decision-making and increase business agility.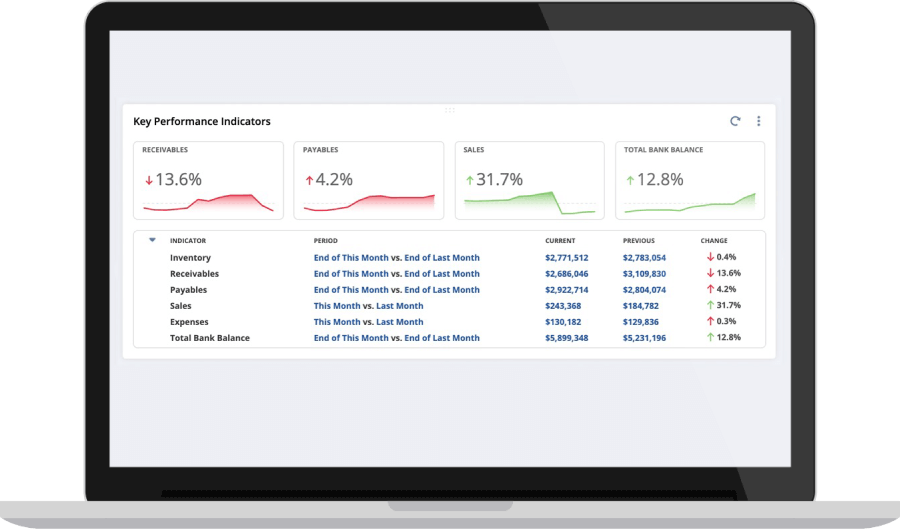 Workbook
With SuiteAnalytics Workbook, turn NetSuite data into easy-to-read charts and pivot tables. Start with a prebuilt template that can be customised based on your business needs. Workbooks can be saved, shared and reused, with content easily deployed in NetSuite dashboard as portlets.
Pivots allow for faster consumption of large datasets.
Charts bring analyses to life with rich data visualisations
Multi-level joins combine data from multiple record types for easy analysis.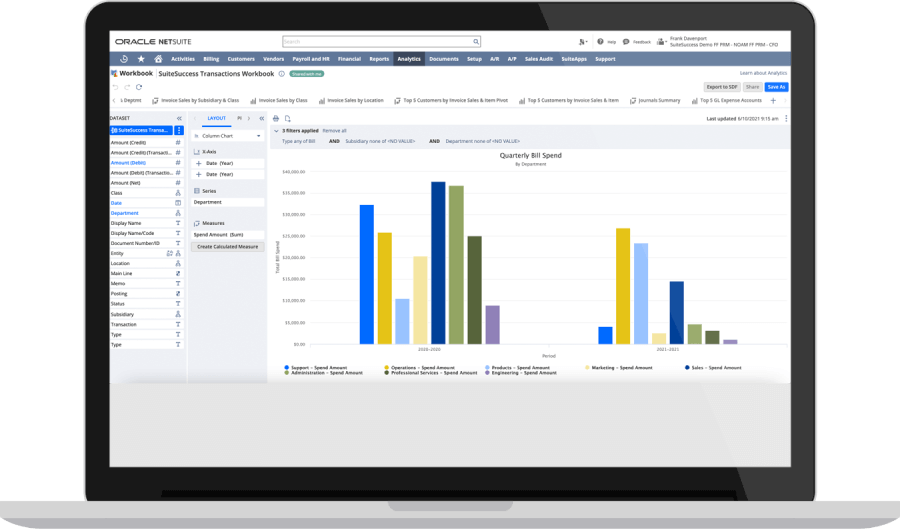 Saved Search
A saved search is a list of real-time results based on criteria and filters. Virtually any kind of record in NetSuite can be the basis of, or included in, a saved search. Saved searches can be either private or shared with others and can be set in their own portlets or placed as shortcuts on dashboards, providing quick access to custom metrics.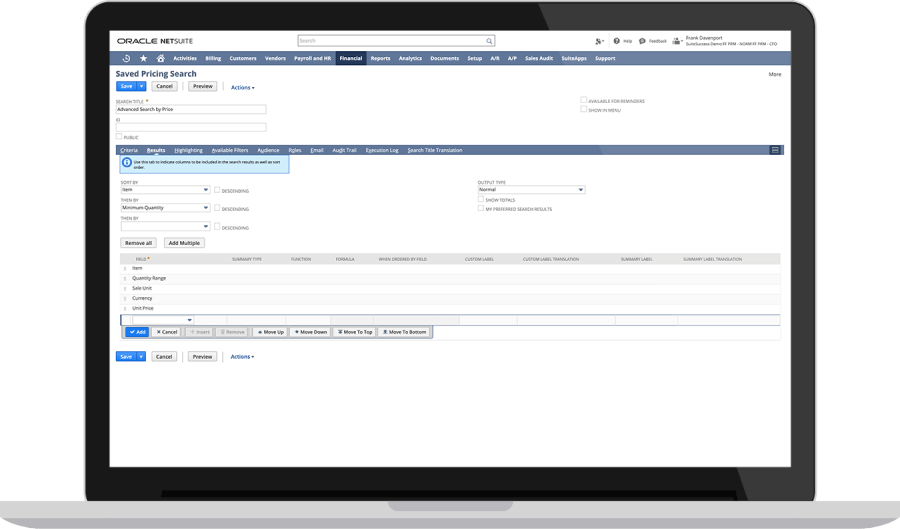 Third-Party Systems
SuiteAnalytics Connect allows organisations to send large volumes of data from NetSuite to other systems for further analysis or archiving. Connect offers JDBC, ODBC and ADO.net drivers for connectivity to a variety of applications.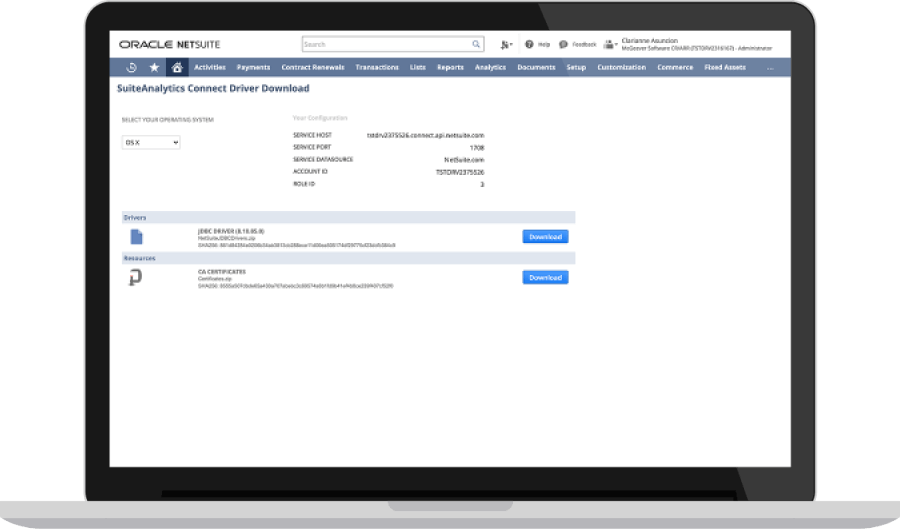 Challenges NetSuite Reporting & Dashboards Solves
---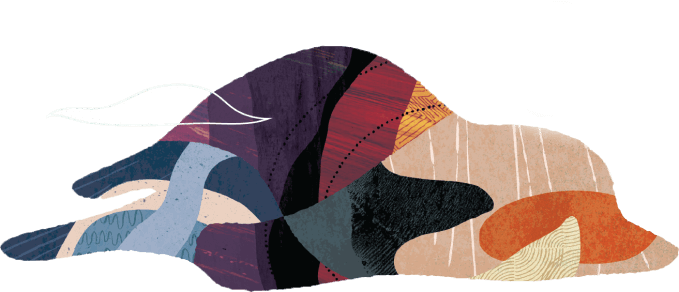 How Much Does NetSuite Reporting & Dashboards Cost?
Companies of every size, from pre-revenue startups to fast-growing businesses, have made the move to NetSuite. Looking for a better way to run your business but wondering about the cost?
Users subscribe to NetSuite for an annual license fee. Your license is made up of three main components: core platform, optional modules and number of users. There is also a one-time implementation fee for initial set up. As your business grows, you can easily activate new modules and add users — that's the beauty of cloud software. 
NetSuite SuiteAnalytics is included with the NetSuite platform license.